NEWS
---
Although Grass Seemingly Small,An Anchored In Ground,It Can Create A Blue Sky
---
New resource food ingredient Asayiguo, anti oxygen free radical guardian
---
01 alias Asai of Bulaoguo
Assay berry, also known as the "not old fruit", "best warrior of free radicals", "life fruit", "Brazil berry", "fruit on palm trees", has a grape like appearance and size: circular, black purple, with a circumference of about 25 millimeters, and bears fruit once a year. There is a stone with a diameter of approximately 7-10 millimeters in the berry.
The outer skin of mature fruits is dark purple or green. The color depends on the variety and maturity of the Asai berries. The fruit peel is thin and juicy, with a thickness of approximately 1 millimeter. In the Amazon River basin of Brazil, Asai berries are considered food picking by local residents, and palm trees are also recognized as the most important plant species.
02 Botanical Herbs from South America
According to traditional medical records in Brazil, Peru, and other South American regions, residents in impoverished areas use Asai juice to prevent influenza. The oil extracted from Asai can be used to treat dysentery, the fruit powder made from ground fruit peel can be used to treat skin ulcers, and the seeds can be baked into an extract for treating fever.
Local traditional medicine also uses this plant to treat diabetes, hair loss, bleeding, hepatitis, jaundice and other liver diseases, kidney diseases, malaria, irregular menstruation, menstrual pain and muscle soreness. Assay is sweet, sour, and cool in nature. Return to the spleen, liver, and kidney meridians. Mainly able to strengthen the spleen and replenish qi, nourish the liver and kidney, promote blood circulation and reduce fat. It can be used for diabetes, hyperlipidemia, alcoholic liver injury, etc.
03 Best Warrior of Free Radicals&King of Antioxidation
Assay has strong antioxidant capacity and is known as the "King of Antioxidation". According to the antioxidant value (ORAC) of 326 ingredients released by the US Department of Agriculture in 2010, Assay has the strongest antioxidant capacity among all fruits and vegetables. Looking up the table, it can be seen that compared with the antioxidant capacity of some familiar fruits, Assay's antioxidant capacity is 11 times that of cranberries, 21 times that of pomegranates, and more than 90 times that of kiwifruit.
There are also studies showing that purple asai with better maturity has a significantly higher ability to scavenge reactive oxygen species than common vegetables and fruits in Europe, and its ability to scavenge peroxynitrite is also higher than these vegetables and fruits. Its ability to scavenge hydroxyl radicals does not have an advantage. The ability of white asai with lower maturity to scavenge three free radicals does not highlight any advantages compared to some common vegetables and fruits.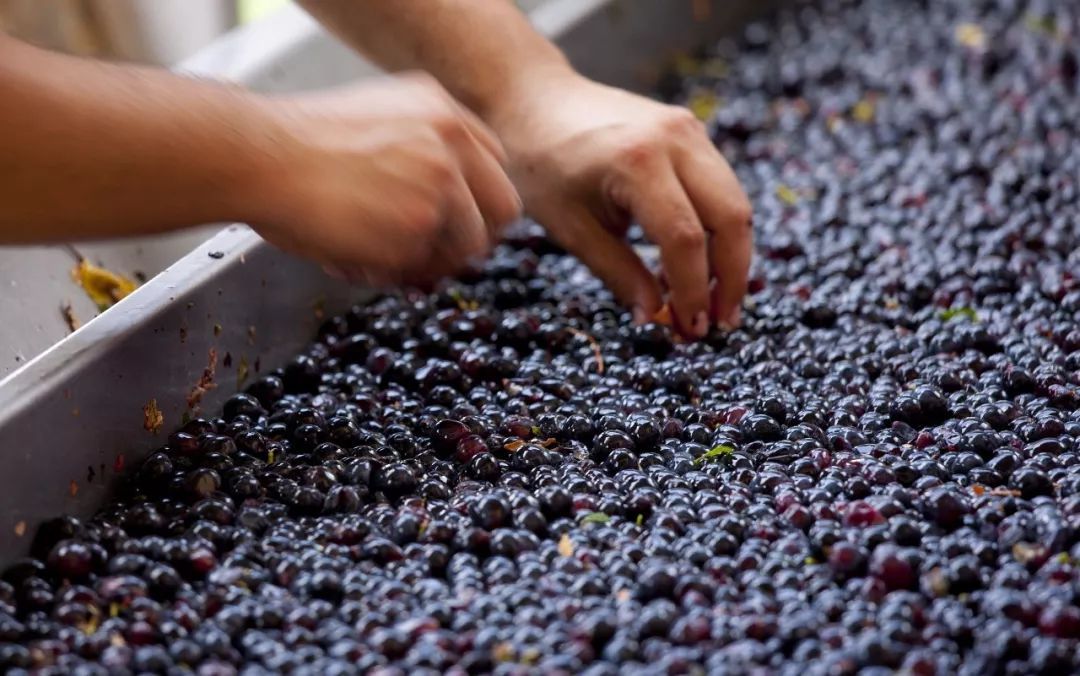 04 Potential Sources of Emotional Disorder Treatment
Some scholars have studied the effect of asai on rat hippocampal neurons. The research results show that asai solution can reduce the cellular damage caused by excessive influx of calcium ions induced by dopamine in the stress response of primary hippocampal neurons in rats. It can also effectively maintain the protein balance mechanism of brain neurons and weaken the protein autophagy dysfunction of brain cells caused by inhibitors, This indicates that the functional components present in Asai can protect nerve cells and benefit brain health.
In addition, by studying the potential pharmacological effects of Asai extract in the regulation of mitochondrial function and oxidative metabolism in nerve cells. The results indicate that Asai extract can potentially increase the protein quality and enzyme activity of mitochondrial complex I, restore the mitochondrial electron transport chain function of neuronal cells under mitochondrial complex I dysfunction, and reduce cellular reactive oxygen species levels and lipid peroxidation reactions, thereby treating neurological dysfunction. It can be used as a candidate drug for treating emotional disorders.
05 New resources, unlimited possibilities
In January 2013, the National Health and Family Planning Commission approved Asayiguo as a new resource food ingredient that can be managed and developed as regular food. According to the composition and physicochemical properties of Assay berries, they can be made into ice cream, additives for high-end alcoholic beverages, or consumed as juice.
In the 1990s, scientists in the American healthcare industry discovered that Asai berries are rich in natural nutrients and made into the Asai berry health product series. Its juice, mixed juice, soda, and other related products quickly occupied the market and became popular worldwide. People around the world are beginning to share the natural berries that Brazilian jungle residents have relied on for generations.
---
NEWS
---
Although Grass Seemingly Small,An Anchored In Ground,It Can Create A Blue Sky