NEWS
---
Although Grass Seemingly Small,An Anchored In Ground,It Can Create A Blue Sky
---
A Good News! The Ministry of Commerce will Help Foreign Trade Export Companies Expand Their Markets
---
from Three Aspects!
On July 2nd, the Ministry of Commerce held a special press conference on "One Promotion and Two Stability". Zhu Yong, Deputy Director of the Foreign Trade Department of the Ministry of Commerce, told reporters at the press conference that he would create a better international environment and a sustainable system for enterprises. Innovation and management innovation, and providing better and more convenient public services help companies develop diversified markets.
Creating a Better International Environment and Stimulate the Vitality of Enterprises.
Zhu Yong pointed out that the recent executive meeting of the state council pointed out that the expansion of diversified international market with enterprises as the main body is conducive to promoting the stability and quality of foreign trade and the smooth operation of the economy. At this new historical stage, we need to put new requirements on market diversification. We need to promote opening-up at a higher level, optimize the layout of the international market, achieve higher-quality development, and give greater prominence to the dominant position of enterprises.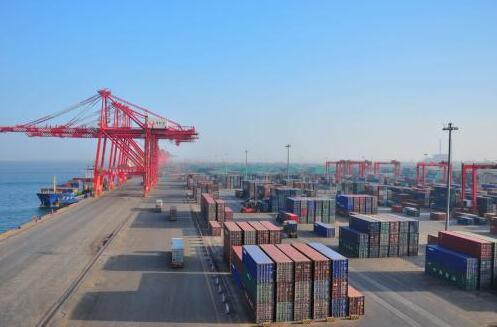 Zhu Yong Said That the Ministry of Commerce will Do a Good Job in the Three Areas with All Departments and Localities.
The first is to create a better international environment for enterprises and stimulate the vitality of the main body. Firmly safeguard the multilateral trading system and accelerate the building of the free trade zone. At present, China has signed 17 free trade agreements with 25 countries and regions, and will actively promote the signing of high-standard free trade agreements and regional trade agreements with more countries to guide enterprises to make good use of preferential policies.
According to reports, China has already established trade smooth working groups with Thailand, Saudi Arabia, Romania, Hungary, Kenya and other countries, and will continue to build a batch of businesses, establish a rapid response mechanism, and pragmatically promote the resolution of bilateral trade issues. For example, the China-Thailand Working Group set up a platform for industry cooperation to help Shandong enterprises and the Thai side to carry out agricultural trade and agricultural machinery cooperation.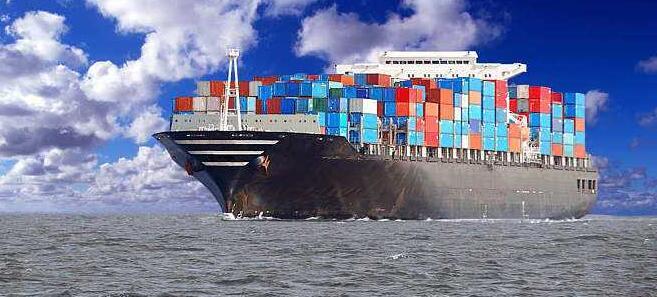 Second, we must continue to institutional innovation and management innovation for enterprises to achieve high-quality development. Zhu Yong said that the exhibition is an effective channel to open up the market, helping many enterprises to achieve development from scratch and from small to large. The Ministry of Commerce will guide the industry and localities to provide better services for enterprises to participate in international boutique exhibitions and independent brand exhibitions, and help enterprises achieve large to strong.
The Ministry of Commerce will also exert its efforts from the supply-side to continuously improve the policy system of new business formats such as cross-border e-commerce, and facilitate enterprises to improve the international marketing network. At present, enterprises from 35 cross-border e-commerce comprehensive test zones have built over 1,000 overseas warehouses, and have established e-commerce cooperation mechanisms with Italy and another 18 countries.
Third, we should provide better and convenient public services for enterprises to achieve mutual benefit and win-win results. Zhu Yong said that there is still a lot of room for improvement in this area. For example, support the industry to increase the promotion of overseas markets, and timely release market and policy information. For instance, to strengthen customs clearance, further reduce tariff levels, accelerate market access, and expand the import of high-quality specialty products of trading partners, not only to meet the needs of domestic consumption upgrades, but also to promote balanced trade development.
According to its introduction, the number of China-European trains in 108 cities in 16 countries has more than doubled in 2018, and the proportion of the trains has risen to 42%, becoming a national high-quality product along the "Belt and Road".
Export Enterprises Need More Policy Supports to Go Global.
With the development of foreign trade, more and more export enterprises in China are striving to expand the diversified international market, and many of them have already tasted the "sweetness" of the market.
Actually, expanding the diversified international market has always been advocated by China, and the better performance of China's foreign trade has also benefited from this. According to China Customs statistics, China's import and export from January to May was 12.1 trillion yuan, a year-on-year increase of 4.1%. Among them, the import and export of countries along the "Belt and Road" increased by 9%, accounting for 28.8%; Imports and exports with the EU, ASEAN, Russia and Brazil increased by 11.7%, 9.4%, 10.0% and 11.2% respectively.
Some experts pointed out that China's trade resistance and resilience have increased, and foreign trade diversification plays a significant role. Compared with the European and American markets, there are also many rigid demands in the developing countries. These markets are large and influential. Together with the Belt and Road initiative, the potential space is being transformed into a real space, which brings many opportunities for enterprises.
On the other hand, as the main body of developing a diversified market, enterprises are still inseparable from a good trading environment and convenient export processes. The State Council executive meeting also pointed out that it will further promote customs clearance and continue to optimize the business environment at the port; it will require greater efforts to open up to the outside world and promote diversified development of imports and exports.
In practice, China is pursuing more high-standard free trade agreements and regional trade agreements, while actively advancing customs clearance facilitation. Many foreign trade practitioners are deeply impressed by the facilitation of foreign trade and the simplification of import and export processes in recent years. "It used to take a long time to submit paper documents in advance, , but now it is submitted electronically, and the customs will be released quickly. Enterprises with good reputation will be whitelisted and making it easier to export." Some business owners said. Of course, the market has higher expectations for policy. Many entrepreneurs said that there are more commercial and welfare institutions that want to provide "going global" consulting services, so that enterprises have a "transfer station" that enters the market of a country to have more courage to go global and have stronger confidence and security. In addition, in terms of financing and insurance, different companies have expressed their expectations. Bai Ming, Deputy Director of the International Market Research Institute of the Ministry of Commerce, also pointed out that to promote the development of enterprises towards diversified international markets, the country should provide sound environment and policy support, such as previous export tax rebates and value-added tax adjustments. Relatively speaking, there are still weaknesses export credit insurance and export credit.In the future, there will be more policy and commercial services to help foreign trade enterprises achieve steady and sound growth.
---
NEWS
---
Although Grass Seemingly Small,An Anchored In Ground,It Can Create A Blue Sky