NEWS
---
Although Grass Seemingly Small,An Anchored In Ground,It Can Create A Blue Sky
---
Yongan Fengfan held 2015 year-end sunmmary and 2016 New Year's Greeting Party
---
Three sheep make happiness,Golden Monkey watched in delight,,A propitious omen is approaching , Vientiane update. Bid farewell to 2015 and usher in the new 2016, looking forward to Yongan Fengfan's new sails future .Yongan Fengfan held smoothly 2015 year-end sunmmary and 2016 New Year's Greeting Party.
General Manager Mr Chen Ruishi made a speech, And from the "pay close attention to production management, ensure Seek improvement in stability" "actively promote the reform, scientific management, innovation and development", "Promoting qualified personnel, to create cutting-edge talent team," "promotion of cultural ideas, to stimulate the development of power," "strengthen safety supervision, establish a harmonious image ", etc., recalling the achievements of 2015, and the problems we found in the work, and take the opportunity to sum up experience and lessons accumulated for our smooth start in 2016 to lay the foundation.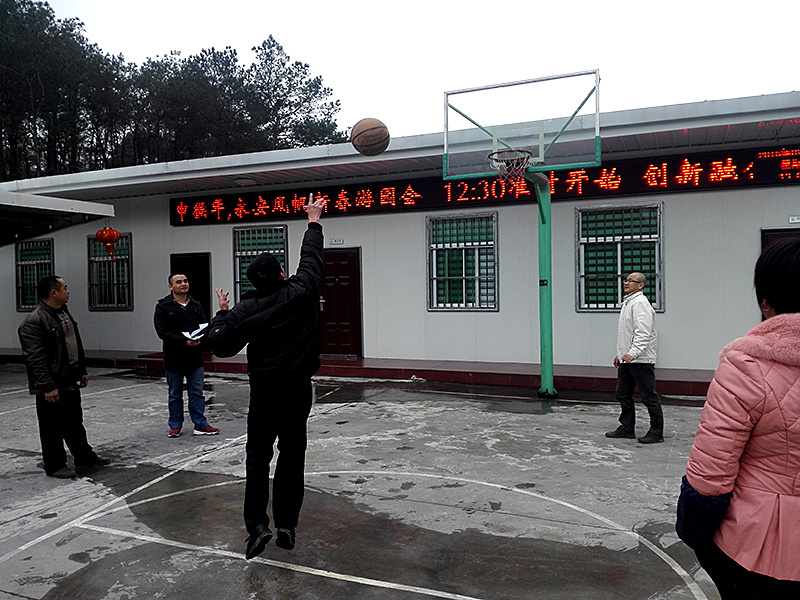 Looking back in 2015, along the way, we have come through the clutter, sweat and tears to get to today's growing, we're making progress. This year, leaders at all levels in the loving care of the company's strong support of the community, we have made an extraordinary performance. We successfully completed the rectification large infrastructure projects, passed the international food safety standards BRC certification systems, enterprise comprehensive strength has increased markedly, and running in good condition. Subsequently, Mr Chen read Outstanding staff recognition of the decision, called on all staff to learn from them, learn their due diligence in their respective positions, hard working, especially my small house overall situation of the team! And for outstanding employees awarded certificates and prizes to encourage them to prudent, in the new year to pray to imitate the lead role, and make new contributions.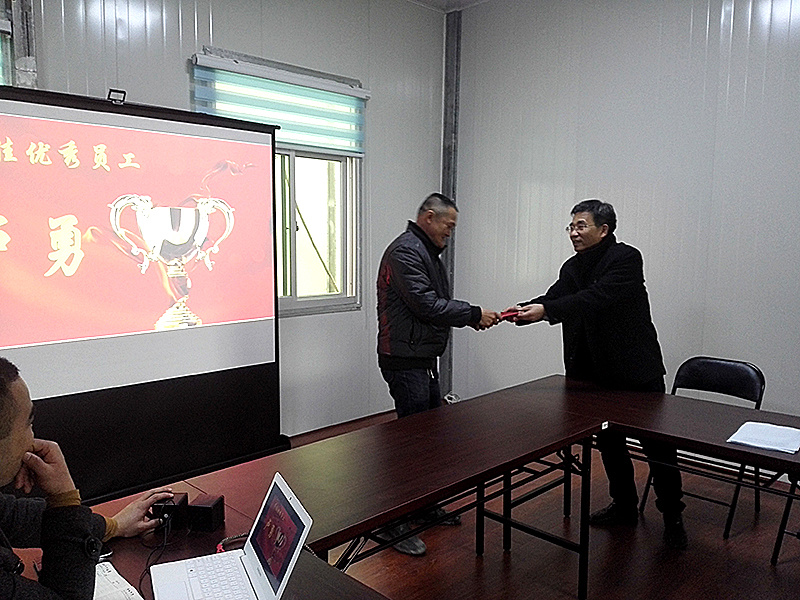 After the wrap-end, the company held a grand Chinese New Year activities in the Garden, and colleagues gathered a variety of activities,such as shooting, dribbling team composition, five feet four, tug of war, table tennis, factory seeking blessing, etc., into the activities of the Chinese New Year Gathering climax, through this event, family sailing enjoyable, everyone feel warm. Brilliant fireworks, New Year brilliant colors; with singing, melody is the New Year! This is a joyous event, not only shows the staff positive youth style, but also demonstrates our harmonious love of all employees, but also to convey the company's grand plans, soaring ambition. Faced with 2016, we are full of longing, passion.
(General Ofiice ,2016.02.04)
---
NEWS
---
Although Grass Seemingly Small,An Anchored In Ground,It Can Create A Blue Sky