NEWS
---
Although Grass Seemingly Small,An Anchored In Ground,It Can Create A Blue Sky
---
Xiamen yunyitong was granted a utility model patent
---
Recently, "a new type of inflatable U-shaped pillow" and "U-shaped pillow appearance patent" developed by Xiamen yunyitong Information Technology Co., Ltd. were authorized by the State Intellectual Property Office.
"A new type of inflatable U-shaped pillow" is a portable pillow specially designed for use in a specific environment. The pillow process will use the newly developed acoustic wave fabric splicing technology for nearly two years. The products of this project can achieve good results in acoustic suture.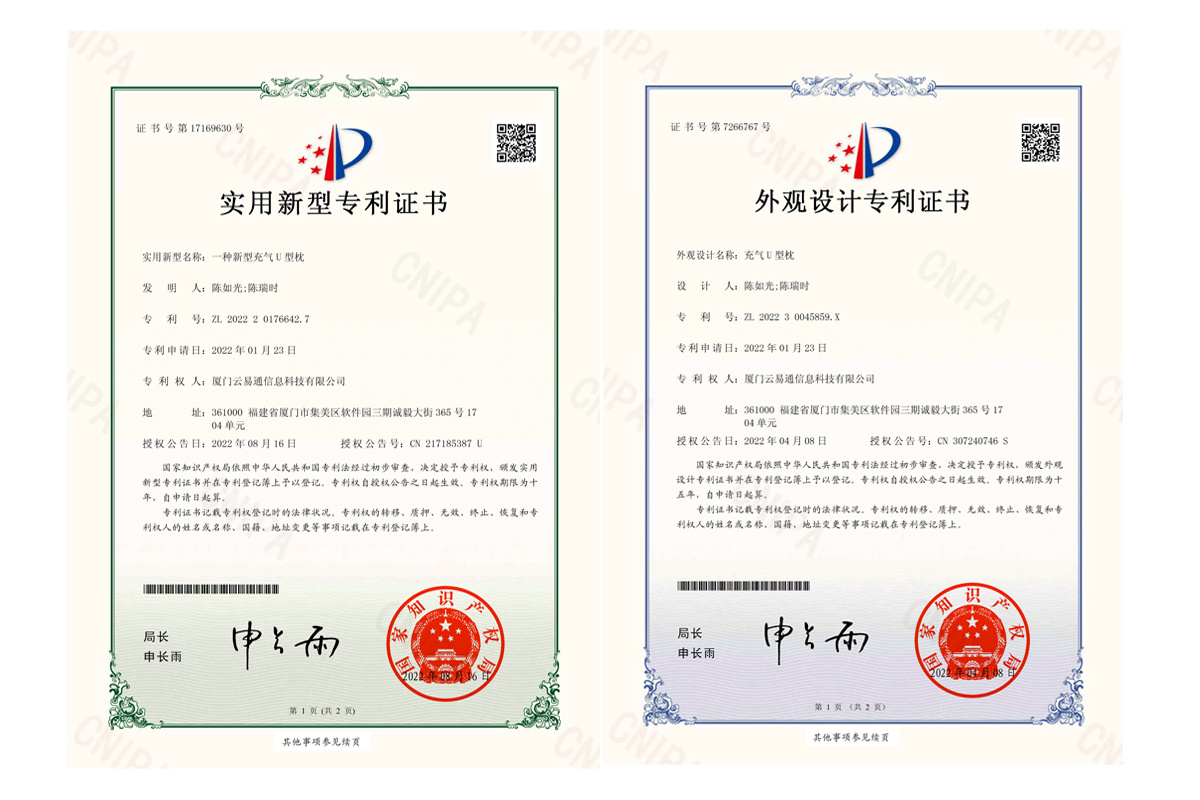 The patent achievements obtained by grassroots blue industry in 2022 will accumulate scientific and technological momentum for the progress of the human health project and provide strong scientific and technological support for promoting the high-quality development of all business departments.
(Yong'an Sailing Office, September 9, 2022)
---
yunyitong,the,of,for,and,in,quot,u-shaped,by,pillow
NEWS
---
Although Grass Seemingly Small,An Anchored In Ground,It Can Create A Blue Sky