NEWS
---
Although Grass Seemingly Small,An Anchored In Ground,It Can Create A Blue Sky
---
New foreign trade regulations you need to know in December
---
  China strictly controls entry and exit
  Yin Chengji, deputy director of the State Administration of immigration, said on November 12 that the State Administration of immigration strictly controls the cross-border activities of unnecessary personnel for the purpose of foreign defense. At the same time, it will strictly examine and approve applications for exit and entry documents of Chinese citizens for non essential reasons such as tourism, and dissuade and restrict non essential and non urgent entry-exit activities of mainland residents such as tourism, visiting relatives and friends.
  Since the end of October, the websites of Chinese embassies in foreign countries have successively published the notice on boarding with the double negative certificates of nucleic acid test and serum antibody test of new coronavirus for passengers going to China. That is to say, for overseas returnees, they must present the double negative Certificate (nucleic acid + serum test) issued within 48 hours before boarding. Both are indispensable It is also necessary to do double detection of nucleic acid and serum in the transit country.
  In addition, for foreigners entering China, the state immigration administration will continue to suspend entry of foreigners with some valid visa and residence permit, and continue to suspend port visa and regional visa free policy.
  However, it is worth noting that the "short-term business trip" and "short-term business trip personnel" need to use the "short-term" and "short-term business trip" materials, such as the "short-term business trip to Japan" and so on. Before Japan, China has opened a "fast track" for business personnel with South Korea, Germany, Singapore and other countries.
  The first export control law came into force
  The export control law of the people's Republic of China (hereinafter referred to as the export control law) shall come into force on December 1, 2020. This marks the first special law in the field of export control.
  The export control law consists of five chapters and 49 articles, including general provisions, control policies, control lists and control measures, supervision and management, legal responsibilities and supplementary provisions. It mainly stipulates the scope of export control, export control list, temporary control and comprehensive control, export operation qualification and export licensing system, end-user and end-use management, extraterritorial application and reciprocal measures.
  The objects of export control include goods, munitions, nuclear, and other goods, technologies and services related to the performance of international obligations and the maintenance of national security, which are used for both civil and military purposes or contribute to enhancing military potential. Not only goods, services, technology, data, etc. are subject to control, not only exporters, but also countries and foreign individuals or organizations that provide relevant services to exporters, provide information to foreign countries and abuse export control. "Means of transportation and loading" which are not included in the existing law are also included in the law. In particular, the intensity of penalties such as fines has been increased, and the punishment standards have also been specified and strengthened. At the same time, the exporter must submit to the export control department the documents proving the end-user or end use of the article, and the relevant documents shall be issued by the national or local government authorities of the end-user or end use.
  New adjustments in the notes on commodities and items of import and export tariff
  Recently, the WCO has made some amendments to the harmonized system notes. The Chinese customs has simultaneously revised and published the notes on tariff rules (Notice No. 118 of 2020 of the General Administration of Customs on the announcement of the revised contents of the notes on commodities and items of import and export tariff (issues 6 and 7)). The new revision will be implemented from December 1, 2020.
  The revision of the notes on tax rules is a fine adjustment based on the 2017 edition of the notes, involving 14 chapters and 19 items. Through the revision of chapter general notes, item notes and attached tables, the classification of related commodities is clarified.
  Pakistan extends tariff relief policy on epidemic prevention materials
  Novel coronavirus pneumonia has been extended for three months, from October 2020 to December, according to official business sources, according to Pakistan's business records November 17th. The federal cabinet approved novel coronavirus pneumonia prevention and treatment products exemption from three years of tariffs for 61 years. In view of this, the Ministry of Finance and the federal tax office have twice exempted import duties and taxes related to the situation this year.
  India restricts imports of many products
  According to the latest report of the economic times of India on October 29, India suddenly announced that it would formulate new standards to restrict the import of some leather products such as shoes, so as to prevent cheap products from entering India.
  The Ministry of Commerce and industry's industry and domestic trade promotion department (dpiit) issued the "footwear made from leather and other materials (quality control) order, 2020" on October 27 to implement mandatory inspection and standards for 10 types of leather shoes
  Leather safety boots and shoes; canvas shoes rubber sole; canvas boots rubber sole; safety rubber canvas boots for miners; leather safety footwear having direct moulted rubber sole; safety rubber canvas boots for miners; leather safety footwear having direct moulted rubber sole; safety rubber canvas boots for miners; leather safety boots having direct moulded rubber sole; Leather safety footwear with direct moulded PVC sole, sports footwear, high ankle tactical boots with PU rubber sole, anti riot shoes, Derby shoes, etc.
  According to the certification standard of BIS, leather safety boots, leather shoes, sports shoes, riot shoes and other products are on the restricted list of leather products. In other words, the quality of these leather products must pass the high level of India.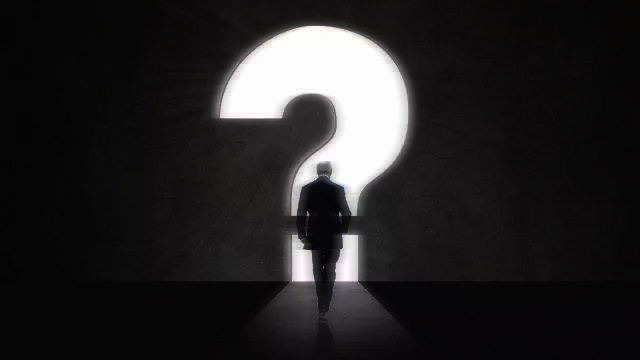 ---
the,and,of,to,control,export,for,on,leather
NEWS
---
Although Grass Seemingly Small,An Anchored In Ground,It Can Create A Blue Sky