NEWS
---
Although Grass Seemingly Small,An Anchored In Ground,It Can Create A Blue Sky
---
Have you ever eaten the delicious fungus in Wuyi Mountain?
---
Although the autumn, but the temperature is still visible to the naked eye rising. Usually a good appetite of small partners, to the delicious food are not excited! But recently, a dish, one end of the table was robbed, after eating at noon, still want to eat in the evening. This cold mixed fungus is definitely the summer "summer food".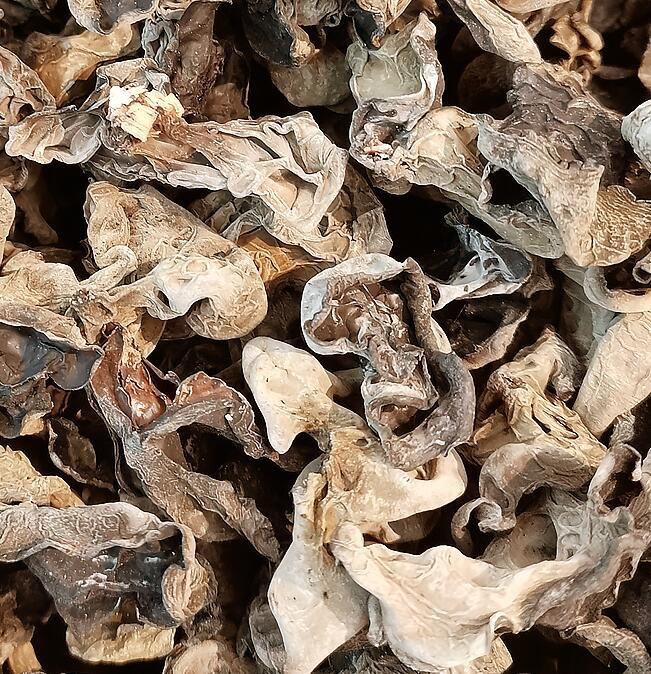 Before eating, it will be refrigerated for half an hour. The mouth is cold, and the fungus is crunchy and crisp, which makes people unable to stop one by one. The sour and spicy taste is quite appetizing.
Cold mixed agaric seems simple, but it has high quality requirements. Today I would like to recommend the small fungus produced by Wuyi Mountain in Western Fujian. Choose or 1.8cm high quality, a taste of Qinling flavor.
Wuyi Mountain preserves the most complete, typical and largest primary forest ecosystem in the same latitude zone in the world, and has obvious vertical vegetation belt spectrum: with the increase of altitude, evergreen broad-leaved forest belt (350-1400m, mountain red soil), coniferous broad-leaved transition zone (500-1700m, mountain yellow red soil), temperate coniferous forest belt [15] (1100-1970m, mountain yellow soil), Zhongshan meadow (1700-2158m mountain yellow red soil) [16], Zhongshan moss dwarf curve forest belt (1700-1970m, mountain yellow soil), [17] There are five vegetation belts in Zhongshan meadow (1700-2158m, mountain meadow soil), in which there are rare plant communities such as Tsuga fortunei, Euonymus microphylla and Dendrocalamus Wuyi, which almost include all the subtropical primary evergreen broad-leaved forest and rocky vegetation communities in subtropical China. The environment here is a good place for fungi to grow, especially Auricularia auricula. This kind of environment is the paradise of Auricularia auricula. As early as 2000 years ago, Zhashui County had the record of planting Auricularia.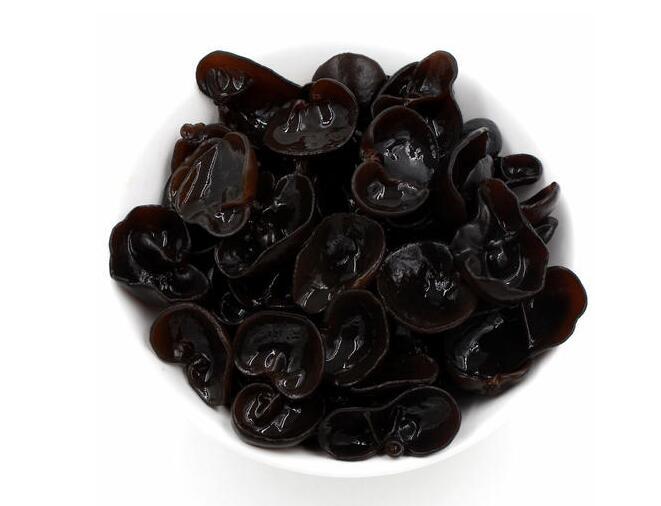 Fujian this kind of small fungus taste crisp and smooth, but also rich in iron, agaric polysaccharide, known as "body scavenger.". And its other proteins, a variety of amino acids are also necessary for human body nutrition, high bubble hair rate, rich nutrients. The appearance is small and Q is natural dark brown, smelling a natural smell of fungus. On the increasingly refined table, the fungus produced in Fujian must be the best choice on the table. When the ratio of hair to hair is 1:13-1:15, a handful can make a big bowl. The natural growth of oak water fungus must be soaked in cold water for 1.5-2 hours. And you'll find that a lot of Auricularia will stretch out in 20 minutes. The foamed Auricularia is several times thicker than the dry one, and the thick gum can be seen on the side. When you pinch it, it feels like q-bounce. There is no need to remove the peduncle and there is no sand. The dish can be made by soaking it.
The gum of agaric collides between teeth, and each mouth has a creaking and creaking sound. The fragrance of Auricularia fills the whole mouth. Good food doesn't need to be cooked skillfully, it can make people have a good aftertaste.
---
NEWS
---
Although Grass Seemingly Small,An Anchored In Ground,It Can Create A Blue Sky