NEWS
---
Although Grass Seemingly Small,An Anchored In Ground,It Can Create A Blue Sky
---
Can the fusion of clothing and AI create the "top-level" design?
---
From design to Collocation: AI teaches you how to dress. The first thing that has been changed by technology is the "top-level" design work in the fashion industry. On May 3, 2016, Karolina Kurkova stunned the fashion world by wearing a White Tulle dress co designed by designer Marchesa and AI Watson at met Gala, New York.
How does IBM Watson help design? Firstly, through natural language processing, the computer analyzes the blog posts of Twitter and instagram, and summarizes the values and preferences of fans. Then, according to the analysis results of fans, the design concept is proposed. Then according to the design concept, select the appropriate material from a large number of scientific reports, train a color library related to emotion, and finally use the Internet of things technology to control the color of LED light on the dress embroidery. In addition to high-end dress customization, AI aided fashion design has been commercialized. As early as 2017, Amazon, the US e-commerce giant, launched an artificial intelligence algorithm to design clothes by analyzing a large number of images and imitating its style. China has not been left behind. China Textile Information Center and Microsoft (Asia) Internet Engineering Institute have been in-depth cooperation in the field of artificial intelligence fashion design for one year, and have developed the "artificial intelligence fashion design platform". This is a fusion of computer vision recognition, natural language understanding, antagonistic generation network and other technologies. Through a large number of rapid learning of excellent art works and design patterns in human history, it can generate a large number of professional design works. At present, AI has become a convenient and efficient auxiliary design tool in the field of fashion design, which is accepted and used by more and more brands and designers. AI can provide designers with unlimited inspiration, catch the latest fashion trends, reduce physical labor, and even replace part of the work of fashion design assistant. Instead of just design, AI can also be the "killer" of choice difficulties in terms of clothing matching. Stitch fix, founded in 2011, is a "buyer" of machines. The company sends back the clothes and accessories they don't like on a regular basis to users. This simple business model made the company profitable for four consecutive years, successfully listed in the sixth year, and generated $1.2 billion in sales in 2018.
Data and algorithms are important. With the help of the algorithm, stitch fix can recommend clothing matching combination according to user's personal preference and demand, and predict the sales volume and inventory of a certain kind of product, so as to adjust the inventory quickly and accurately. In 2019, stitch fix acquired finery, a virtual wardrobe company, to help users take care of their existing clothes more clearly through a patented scanning technology. There is no doubt that stitch fix, with the support of finery, a digital wardrobe management system, will further reform the way consumers buy and wear clothes. Technology will become the most fashionable design element in the future clothing industry. Production and manufacturing: the concept of flexible promotion of customized clothing came from Louis XIV Dynasty of France. Its biggest feature is that "every time it is different, it can't be repeated". This concept is still called "Gaoding". "Gaoding" is often closely combined with "luxury". But with the development of high-tech, everyone can enjoy the noble service. In human body data acquisition, 3D human scanning technology and 3D virtual technology have been widely used. Through the three-dimensional human body scanning technology, we can quickly establish the customer's accurate three-dimensional model in the computer; using the clothing three-dimensional virtual technology, consumers can also see the three-dimensional dressing effect of the designed clothing on their own mannequin, which effectively improves the accuracy of the enterprise's sample clothing. In the field of finished product production, the introduction of various new technologies and equipment also makes the garment production line more and more intelligent.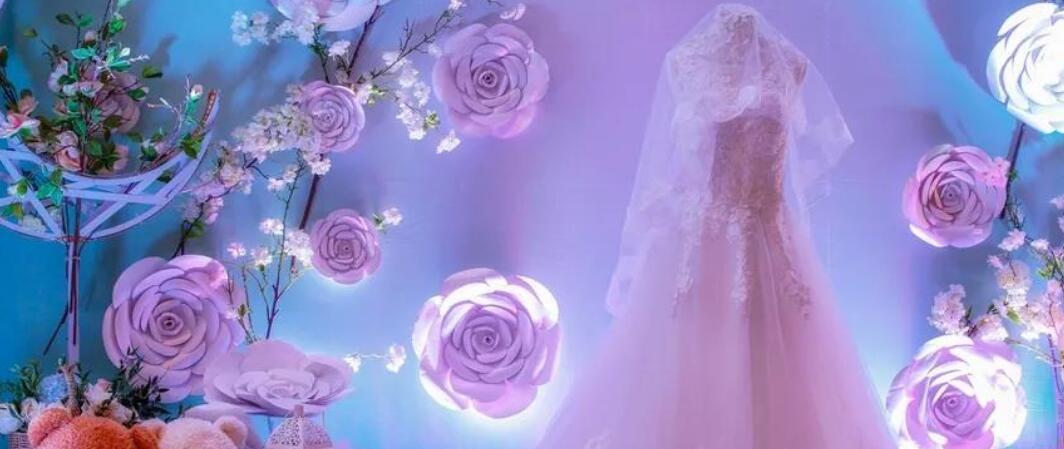 ---
NEWS
---
Although Grass Seemingly Small,An Anchored In Ground,It Can Create A Blue Sky