NEWS
---
Although Grass Seemingly Small,An Anchored In Ground,It Can Create A Blue Sky
---
An excellent outdoor clothing must have the following qualities
---
An excellent outdoor clothing must have the following qualities:
Light but not heavy: as we all know, mountaineering and other outdoor sports are physical work, and need to face the changing environment. If the clothing is too heavy or too complicated, it will not be conducive to physical exercise;
Secondly, it is necessary to keep warm in the process of camping, especially in the city. The most common method is to add chromium oxide, magnesium oxide, zirconia and other special ceramic powder into the spinning solution of synthetic fiber such as polyester, especially nano-sized micro ceramic powder. It can absorb visible light such as sunlight and convert it into heat energy. It can also reflect the far-infrared radiation emitted by human body, so it has excellent heat preservation and heat storage performance.
Then it also needs to be waterproof and moisture permeable: sports will emit a lot of sweat, and outdoor and inevitably encounter wind and rain, which itself is a pair of contradictions: not only to be able to prevent rain and snow soaking, but also to be able to timely release the body's sweat. The water permeability of PTFE fabric is different from that of PTFE coating, so that the water permeability of PTFE fabric can not be enhanced. At the same time, the coating is porous. Water vapor in single molecule state can be transmitted to the fabric surface through capillary channels between fibers;
Then antibacterial deodorization: due to the characteristics of movement, sweat, sebaceous glands secrete a lot. And outdoor conditions can not often change clothes, in the appropriate temperature and humidity environment, microorganisms will also be a large number of reproduction, causing people to send out an indecent smell and cause itching. Therefore, the regular outdoor sports clothing is all through the anti-bacterial odor chemical finishing. In general, the way of finishing is to fix the bactericidal organic quaternary amine and imidazoline surfactants or heavy metal ions such as silver and copper on the fiber through resin and crosslinking agent to make it have certain washing resistance;
The last is anti-static: mountaineering is the core content of outdoor sports. In addition to the original dense forest, the high mountain and plateau area above 3000 meters above sea level is generally dry due to its low air pressure, easy evaporation of water, and the outdoor clothing is basically made of chemical fiber fabric, so the electrostatic problem is more prominent. The harm of static electricity is that clothes are easy to pilling, easy to be contaminated with dust and dirt, electric shock and sticky feeling close to the skin, etc. If you carry precise electronic instruments such as electronic compass, altimeter, GPS navigator, etc., it may be interfered by the static electricity of clothing and produce errors, which will bring serious consequences.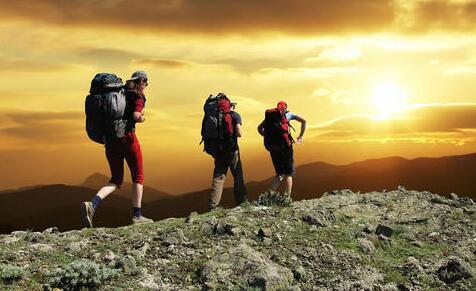 Grass root blue control outdoor clothing quality can achieve lightweight, waterproof, warm, deodorization, antistatic and other characteristics, and in strict accordance with the national standards to implement the requirements of the product. If you are interested, please leave a message on the website.
---
NEWS
---
Although Grass Seemingly Small,An Anchored In Ground,It Can Create A Blue Sky