NEWS
---
Although Grass Seemingly Small,An Anchored In Ground,It Can Create A Blue Sky
---
Shock! India resists China's escalation, but the result may be unexpected!
---
After the border conflict between China and India, India's boycott of Chinese products has intensified.
The Indian government announced today that wechat, tiktok, ShareIt, UC browser and a series of millet applications were banned. The list includes 59 apps, including popular wechat and tiktok. According to the list, these applications "engage in activities that undermine India's sovereignty and integrity, national defense, national security and public order.". In view of this, the Ministry of electronics and information technology (meity) invokes the power in section 69A of the Indian Information Technology Act 2000, which provides for "procedures and safeguards to prevent public access to information".
In terms of trade, India's Ministry of finance also put forward a proposal a week ago to evaluate China's current trade products. India's Ministry of trade is also understood to be evaluating non-tariff measures for Chinese goods, including more product testing and stricter quality certification requirements. Goods now shipped from the mainland of China, Hong Kong, China and Macao, China have experienced significant customs clearance delays in transit through all Indian ports. This has led to uncontrollable queuing, congestion and delays at customs ports across India.
On the 26 th of this month, DHL's DHL international air express limited also issued a notice to the customers. As the goods sent from China (including Hongkong, China and Macao) were delayed by serious customs clearance through all India ports, the Chinese mainland, Hongkong and Macao were suspended from receiving goods sent to India for 10 days. When to resume will be notified.
Therefore, in the process of trade with India, customs clearance may be delayed. Foreign trade friends, please make corresponding plans and preparations in advance.
Event review: since the conflict in the Galvan Valley, the "Anti China" sentiment in India has been rising, and a wave of public opinion against made in China has been set off. Indian media confirmed the Indian government's "black box operation" and "impoundment" of containers from China, according to Reuters on the 24th. BT magazine, one of India's largest financial media, confirmed the news. BT also said that "the Indian government has not given a clear message", but the message from Indian business people is clear - do not accept any goods from China and wait for further notice.
According to BT, the products are now waiting for "risk assessment" or intelligence intervention. In addition, the customs is said to have issued internal notices to Indian ports, airports and freight officials to seize Chinese containers nationwide. Some stakeholders say that if the authorities continue to detain containers from China, it is likely to cause port congestion and large-scale freight delays. But so far, Indian customs officials have not yet issued a notice.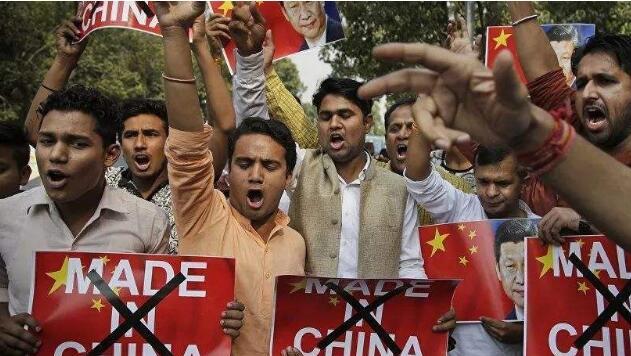 The military deadlock between China and India has threatened the economic and trade relations between the two countries. India plans to impose import control on China next. The Bureau of standards of India is finalizing stricter import measures for at least 370 Chinese products, including chemicals, steel, electronics, heavy machinery and furniture, according to the news agency. However, the reaction force is two-way. Any action to resist the economy will eventually bring certain consequences. I believe that India will also have a certain economic downturn due to this boycott, we will wait and see.
---
NEWS
---
Although Grass Seemingly Small,An Anchored In Ground,It Can Create A Blue Sky